We transport, ship, and deliver your freight and pallets safely and securely across the UK, Ireland and Europe.
We provide a first-class haulage service with flexible solutions and competitive rates for all sizes of consignments from a quarter, half and full pallets to multiple full loads.
Tomsetts Distribution is a family run transport company with 45 years' experience in haulage and warehousing. We offer live tracking and are trusted by 100's of businesses of every size, and in every sector.
Call us now Let us quote Client login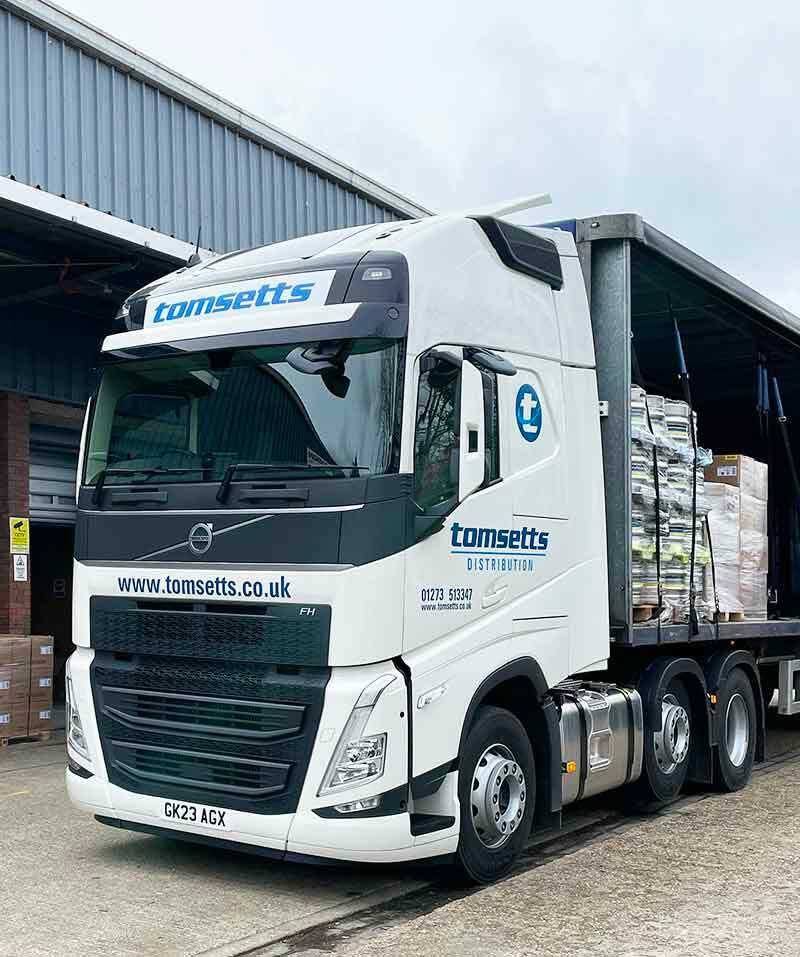 At Tomsetts, we see ourselves as an arm of your business. We understand we represent you from the minute we pick-up, all the way through to safe delivery.
We make pallet delivery easy and cost-effective for our customers. Our flexible solutions have everything covered from live updates, competitive pricing, premium next day delivery and economy. You can also choose from Saturday and timed delivery options plus parcel courier style text and email notifications.
Our new trucks reduce emissions and make freight a much more sustainable option. It is quick and easy to obtain a price for your goods.
Get a quote 01273 513347 Andrew Rewell
October 7, 2022.
Bookings have for the most part been confirmed swiftly via email Collected/delivered on days scheduled/required. No damaged/lost stock. Minor delays during peak of heatwave were communicated beforehand (+1 day to all deliveries for a period) They have helped us out by collecting same day on more than one occasion, with no additional charge Overall very happy with service levels, and hope this continues into 2023
Martin Englefield
September 16, 2022.
We've always had a very good working relationship with Tomsetts & found them extremely helpful especially with export paperwork etc
Carey Woods
September 13, 2022.
Andrew, my contact @ Tomsetts's is highly recommended. He is a very quick & makes everything so easy from collection to delivery. Pricing is always very good too. I wouldn't want anyone else :-)
Lovely place. Well run. Safe and efficient. Always a pleasure to be there
Paul Virgil
September 28, 2021.
Great company to work for or trust with your pallets. Absolutely Recommended.
Nicky Ward
June 19, 2019.
Dennis has just delivered a ton pallet for me. Cannot fault him or the company. Thank you!
Chris Scott
January 9, 2019.
Excellent service, and extremely reliable. Tomsetts have taken on some really tricky collection/delivery jobs of ours and always exceeded expectations. Can't fault them at all.
Mark Hopgood
March 3, 2017.
Large haulier. Some parts supplied by Purfleet Commercials Ltd of Gatwick.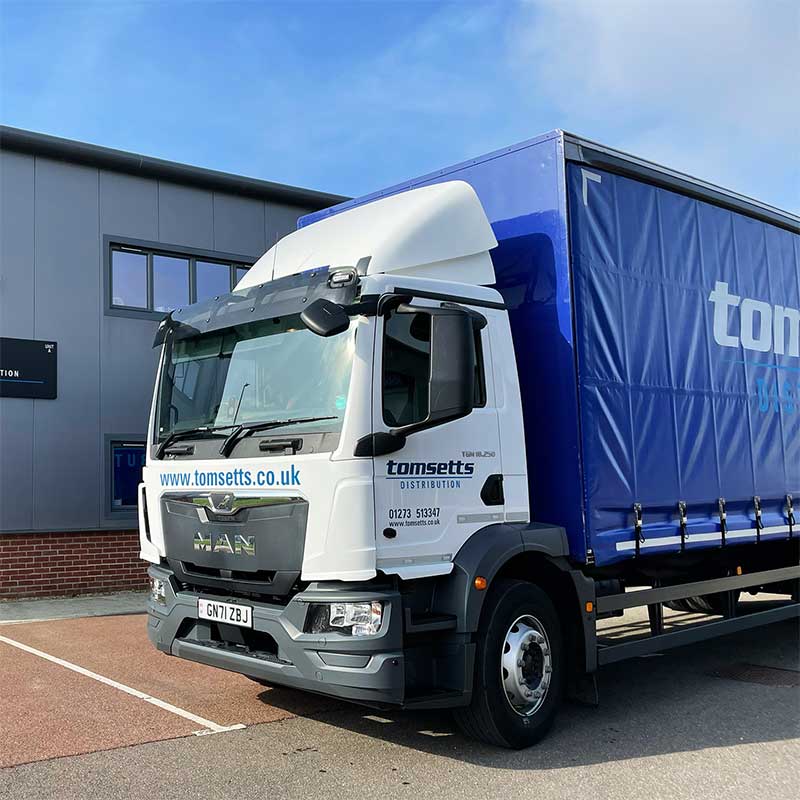 Any size pallet, anytime, anywhere
Our highly experienced freight transport team will ensure your pallet consignments are safe, secure, and reach their destinations on time.
A network of fast hubs carries your goods safely across the UK
We have a transparent pricing policy and will provide you with a detailed quote for road, sea or air transport. In the UK we are connected to a fast hub network which ensures your goods will travel quickly, safely, and efficiently anywhere in the UK and Europe.
Contact us now